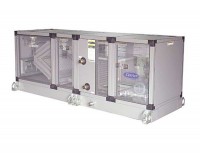 Commercial Heating & Cooling / HVAC Contractor:  Austin Service and Installation
Jones Refrigeration Service is the source for heating / cooling /HVAC systems for Austin's commercial and industrial sector. When you work with Jones Refrigeration Service you not only get experienced contractors, you get refrigeration technicians and a source for all the parts and supplies needed.
Jones Refrigeration Service is the "One -Stop Solution" for all your heating and cooling needs; equipment and supplies, installation, maintenance and repair. We can also conveniently and economically help with your other refrigeration needs. Give us a call today!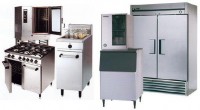 Your business must stay climate controlled 24 hours a day for health, food management and / or medical viability.  Jones Refrigeration Service offers cost-effective and professional services to all our commercial clients.
Some of the industries we service:
Restaurants
Research Laboratories
Bars
Semiconductor Fabs
Hospitals
Jones Refrigeration Service installs and repairs the following:
Ice Machines
Walk in Freezers
Walk in Coolers
Margarita Machines
Mug Chillers
Custard Machines
Blast Chillers
Lowboys
Shack Machines
Yogurt Machines
Rack Systems
Lab Refrigerated System
Glycol units
Bakeries

Caterers
Clinics
Cafeterias
Schools
Reach in Freezers
Reach in Coolers
Refrigerated display cases
Ice cream machines
Slurpee Machines
Yogurt shops
Hotels
Night Clubs
Galotto Case
Deli Case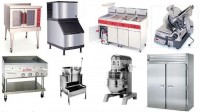 Jones Refrigeration Service will deliver and setup commercial kitchen equipment such as the following:
Stoves
Ovens
Fryers
Work tables
Hand Sinks
Beer Box
Keg Box
Back Bar refrigerator
Back Bar equipment
Shelves
Racks
Pot Racks
Chip Warmers
Grills
Tilting Skillet
Complete Cook's line
Work and Prep Area
Dining room (chairs, tables booths)