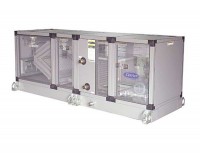 Commercial Heating & Cooling / HVAC Contractor:  Austin Service and Installation
Jones Refrigeration Service is the source for heating / cooling /HVAC systems for Austin's commercial and industrial sector. When you work with Jones Refrigeration Service you not only get experienced contractors, you get refrigeration technicians and a source for all the parts and supplies needed.
Jones Refrigeration Service is the "One -Stop Solution" for all your heating and cooling needs; equipment and supplies, installation, maintenance and repair. We can also conveniently and economically help with your other refrigeration needs. Give us a call today!